All Greek Events/Programs
 Greek Week is held to celebrate the spirit of the Greek community. Taking place during the Spring semester, over 20 sorority and fraternity organizations gather in the name of service, friendly competition, fun, and achievement. Events include: Greek Sing, Greek Games, Greeks at the Game, Greek Community Service, a trivia competition, and the Greek Banquet. 
More information for Spring 2023 coming soon!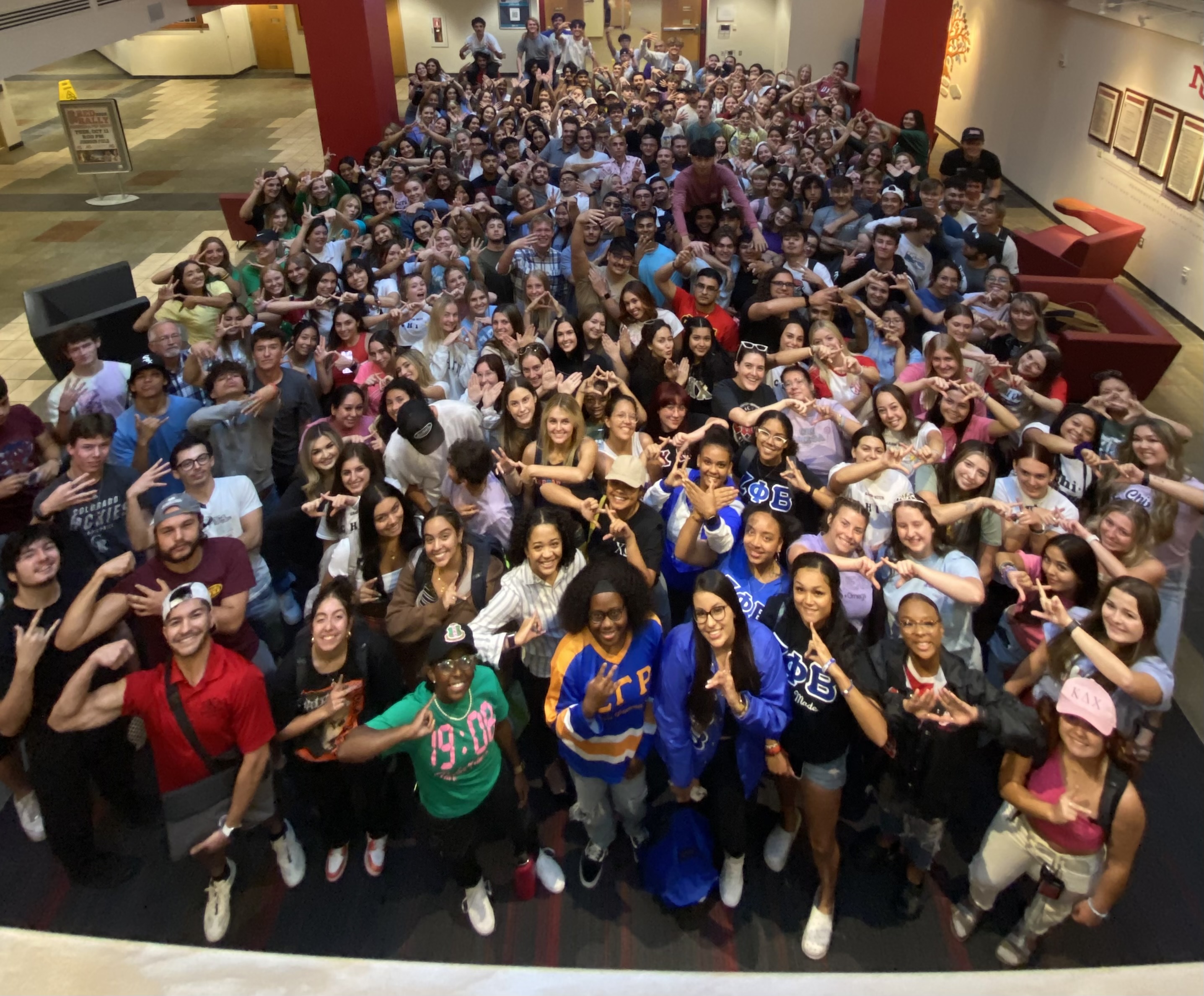 The Fraternity and Sorority Life staff in the Student Activities Center is committed to building a community that values learning. As such, there are essential programs and educational events that are designed to help members acclimate to Greek Life. Many important topics are covered over the course of the year.
New Member Summit:
Council orientation, Alcohol education, Hazing identification, reporting, and prevention and Sexual assault reporting and prevention
Leadership Summit
Occurring in early January, leaders of the Greek community are invited to attend. At the summit, students receive essential information and training to perform as a chapter officer. They are educated on effective values-based leadership practices, and challenged to provide a vision for the future of their own lives, and the future of their organizations.
Executive Council Officer Transitions
This program is an ongoing leadership and skill development process that enables council officers to transition effectively into their new roles. Students on the boards of the Interfraternal Council (IFC), Multicultural Greek Council (MGC), and Panhellenic Council (PHC) are the focal point of this transition. Students engage in thorough leadership and team building exercises, and are provided general knowledge of how to effectively guide fraternity activities at the University of New Mexico.
Greek Speaker
Each semester, the fraternity and sorority community invites national speakers to entertain, motivate, educate, and inspire the membership at the University of New Mexico. Speakers have addressed important issues that impact college students on a local and national level including leadership, responsibility, diversity, safety, and more. Education is an important tool to challenge members to be the best leaders and citizens that they can be.
Greek Graduation- to Register for Greek Graduation
In the fraternity and sorority community at UNM, we value and celebrate academics. In fact, we have a special ceremony for graduating seniors. Each member is individually recognized for his or her academic success and commitment to Greek Life. During the ceremony, they'll receive a Greek Alumni token and an inspiring address from a sorority or fraternity alumni. To participate, students must be a graduating member of their fraternity or sorority in good standing with their chapter