Overview of Councils
Each chapter (organization) at the University of New Mexico is a member of one of three Greek governing councils. Fraternity and sorority leaders represent their chapters and elect leaders in their community to serve in the executive positions of the councils.
Interfraternity Council (IFC)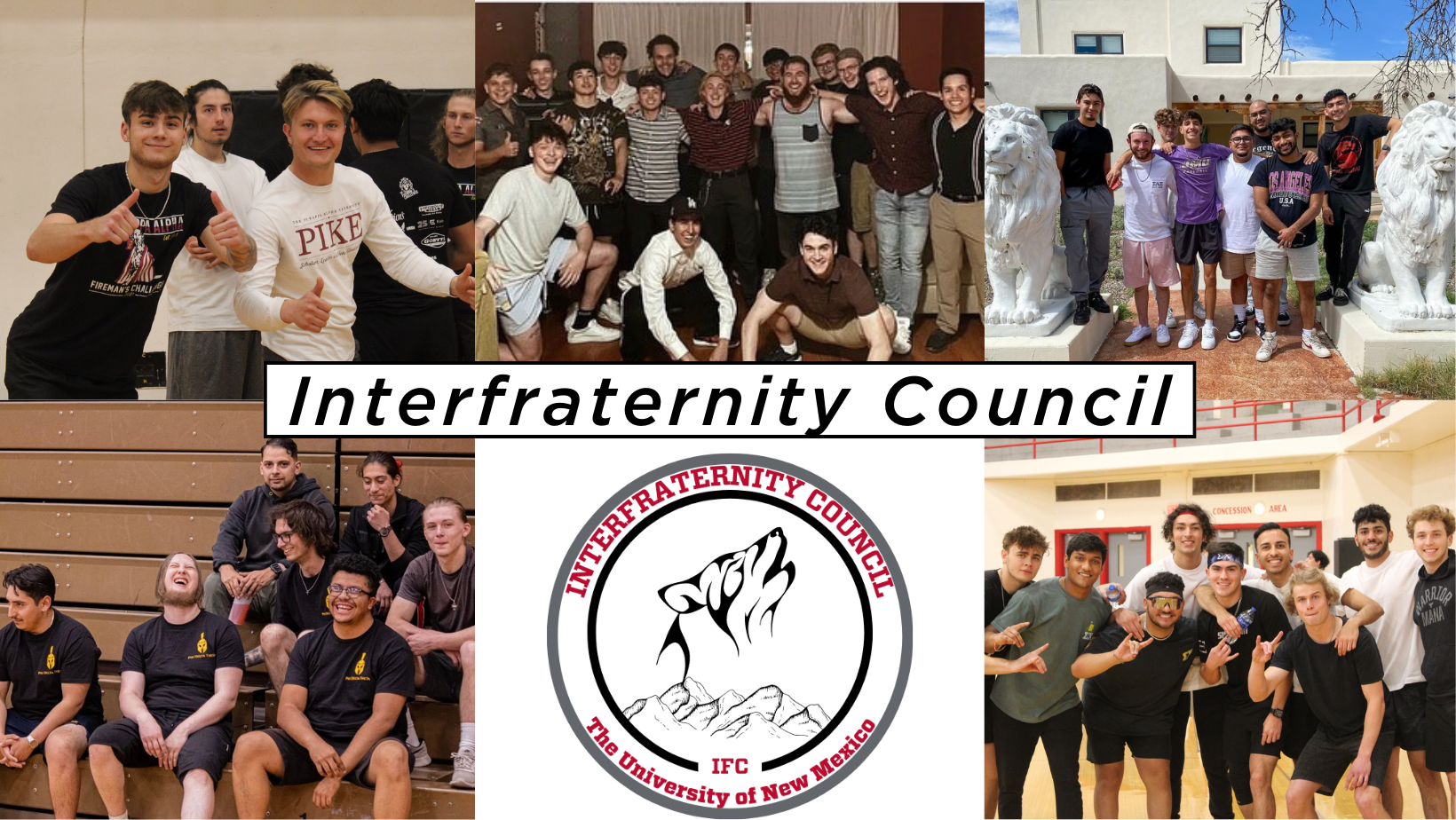 The Interfraternity Council is a collection of individual men's fraternities that are active on the University of New Mexico campus. Collaboratively, they aim to address the issues that face all men in fraternities. This governing council works to help fraternities address issues regarding personal responsibility, diversity, housing, health and wellness, scholarship, member education, and chapter programming. The IFC helps coordinate programs that garner participation from all member organizations reaching into communities to promote community service, social belonging, leadership, and cultural understanding.
---
Multicultural Greek Council (MGC)
MGC Sororities | MGC Fraternities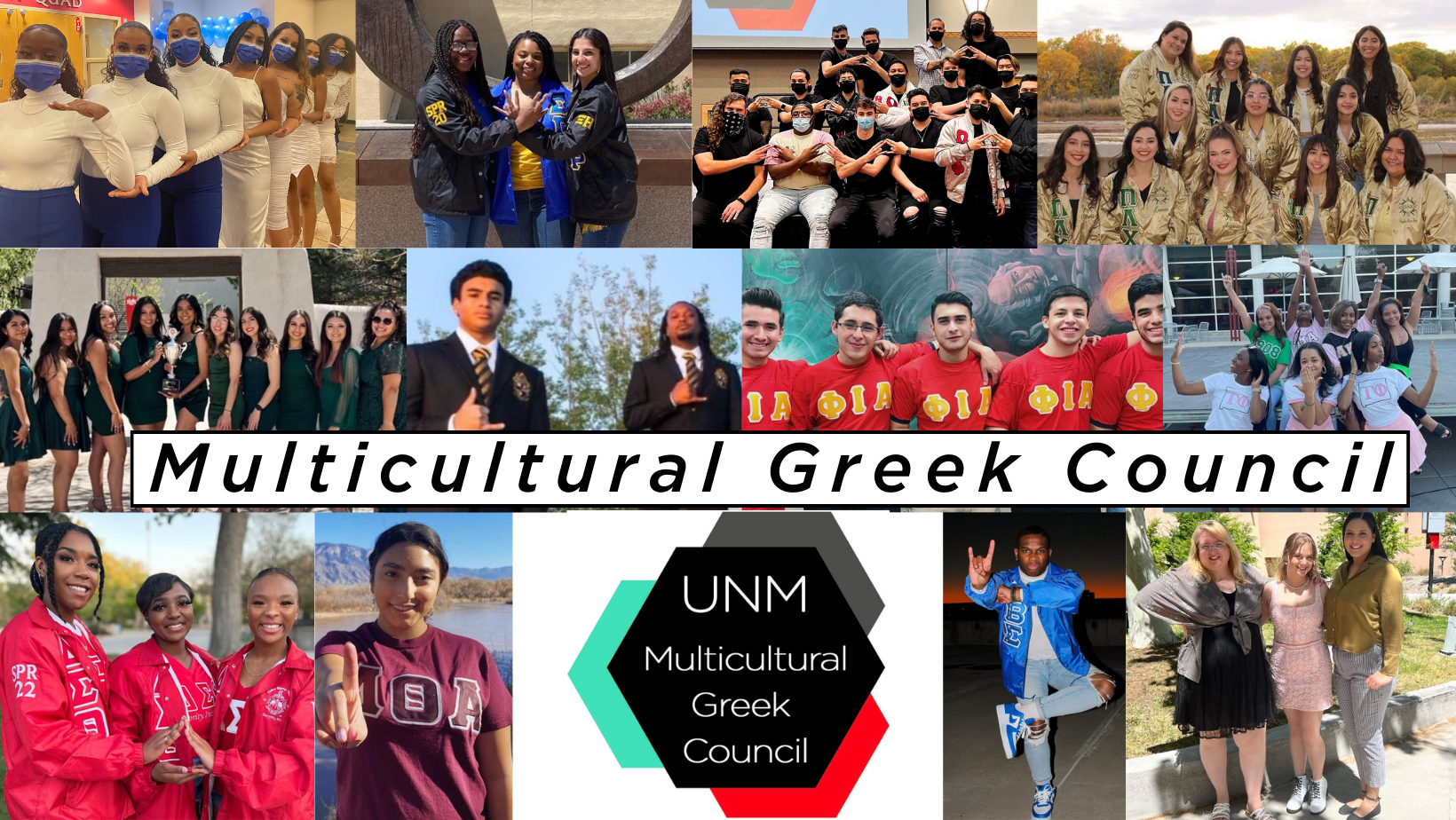 The 1980s and 1990s saw the emergence of a multicultural fraternity/sorority movement. It seemed like new fraternities and sororities were popping up everywhere, but not the typical fraternity and sorority. The end of the twentieth century gave birth to a colorful movement – that of multiculturalism. Coupled with the growing need to enhance and support multicultural identity, organizations began seeking partnerships that could provide a forum for culturally based chapters to share programming initiatives and celebrate the cultural pride of each group. In 2002, this formed the foundation for the UNM Multicultural Greek Council.They host signature programming and events that provide an awareness to the council and chapters within. 
Purpose
The purpose of the Multicultural Greek Council (MGC) is to provide an environment where Greek-letter organizations can collaborate, communicate, and support each other. The council is a collective partnership between 14 member organizations. Formed to accommodate and serve our diverse students and their organizations', the council has served as a platform for cooperation and collaboration between its member organizations. Since its inception, membership in multicultural organizations has increased steadily. As UNM's largest body of Greek organizations, the MGC strives to promote diversity within the University community. These efforts are demonstrated through their commitment to the ethnic community of which they associate, service in the community, a commitment to higher education, and lifelong friendship.
MGC Fraternities Interest Form
---
College Panhellenic Council (PHC)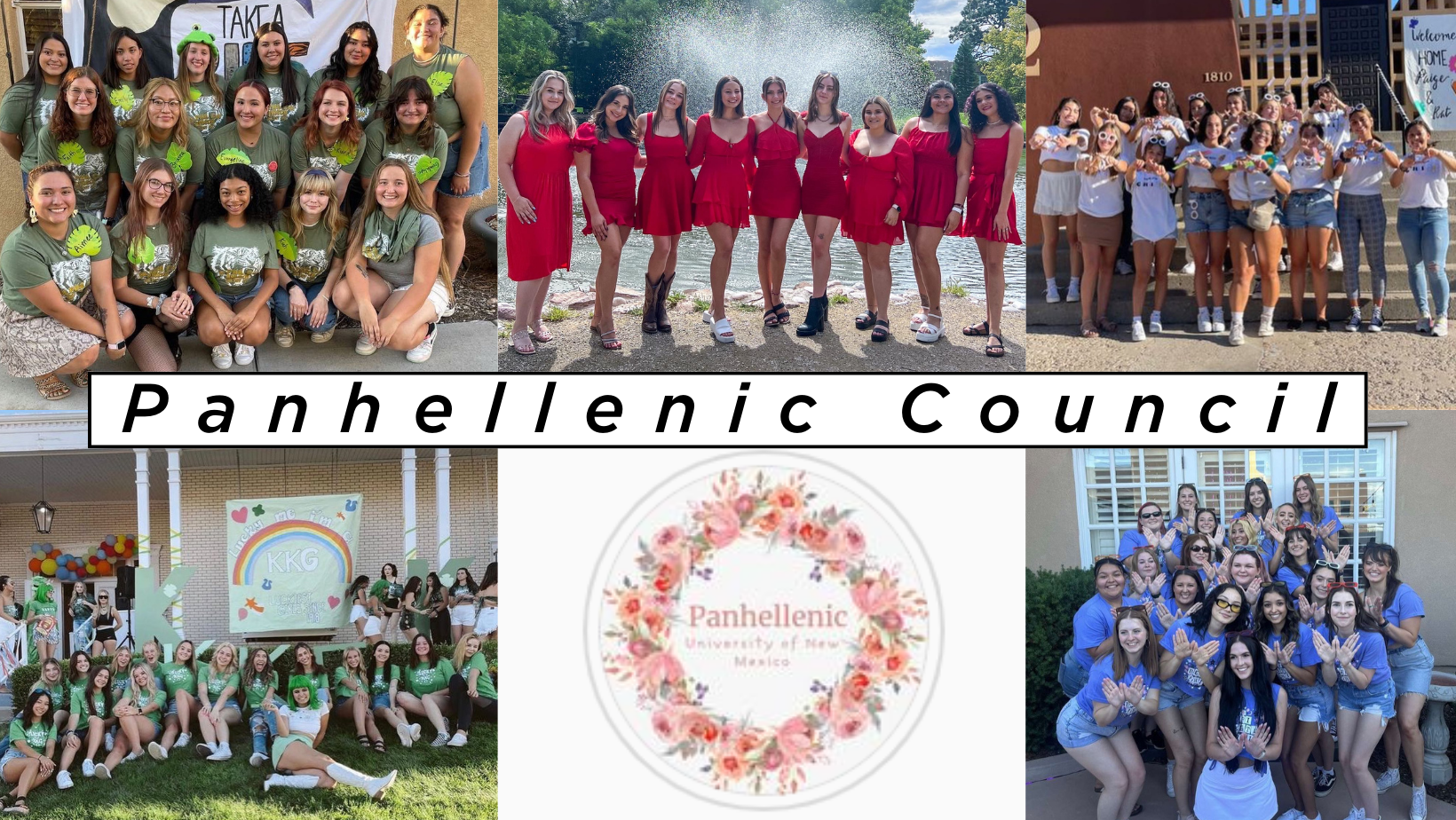 The College Panhellenic Council is a collective organization with membership from four local sororities at the University of New Mexico. These sororities are a part of the National Panhellenic Conference, a national association comprised of an entire system of sororities.
On UNM's campus, the council facilitates and guides the new member recruitment process (described further in the recruitment section of the site). In addition to recruitment, the council is also a leading source of creating programs that target women's needs on campus. Programs educate and support women through important topics such as personal responsibility, diversity, safety and health, women in leadership, scholarship, cultural awareness and other programming initiatives.